Yodogawa Ward is located on the north bank of the Yodogawa River which runs through the northern section of Osaka City. It is bordered on the east by Higashiyodogawa Ward, on the west by West Yodogawa Ward, on the south by Kita Ward, and on the north by the three cities Suita, Toyonaka and Amagasaki.

This ward started with the second Osaka City expansion in 1925 and received its present name, Yodogawa Ward, at the time the city was sectionalized in 1974.

From ancient times this ward had flourished as a traffic hub, but it has seen spectacular development since Shin (New) Osaka Station was built in 1964 for the opening of Tokaido Shinkansen (the Bullet Train), the Midosuji Subway Line was extended and Osaka City conducted a wide-scale modernization of the ward.

This ward brimming over with vitality and interest has a promising future. Principle industries are commercial concerns such as wholesalers, retailers and restaurants, but there are also flourishing industries including manufacturers of machine devices and metal ware, securing the ward's continued high position in Osaka City in terms of commerce and industry.

For the improvement of urban infrastructure, there have been land readjustment projects in the zone around Shin-Osaka Station, the Kashima zone, and the zone around Mikuni Station. Presently, another land readjustment project is under way in the Mikunihigashi zone, in order to create an interactive community.

In March 1997, JR Tozai Line providing access to the center of Osaka was opened and Kashima Station was built. Starting with the addition of Hankyu Takarazuka Line Mikuni Station in March 2000, progress is being made to elevate all railway lines in the district.

In May 2002, The Osaka City Juso Hospital was moved from Jusohigashi to new facilities in Nonaka Kita to become the core hospital for the area with state-of-the-art medical equipment and a superior medical treatment environment, promoting upgraded medical services for the entire area.

For flood protection measures in the North Yodogawa area, a construction project called Ei>Yodo-no-Daihosuiro (large drainage channel in Yodo)Estarted in 1991 and a section of the channel has been already completed. At present, the completed section temporarily stores rainwater to mitigate floods.

In March 2009, Yodogawa Ward Office was relocated to a new office building (previously the Osaka City Juso Hospital site) which can function as a local disaster prevention center.


pansy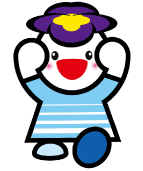 Yume-chan


Area:
12.64km2
No. of Households:
92,794
Population:
173,146
(85,654males
&nbsp87,492females)
Population density:
13,698/km2
*Estimated as of February 1, 2013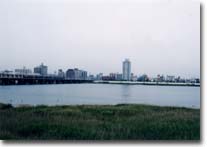 A look at Yodogawa Ward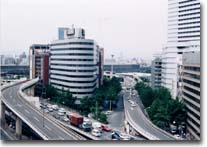 In front of Shinosaka Station