Business
Container Routes
Port of Osaka ~ Linking the World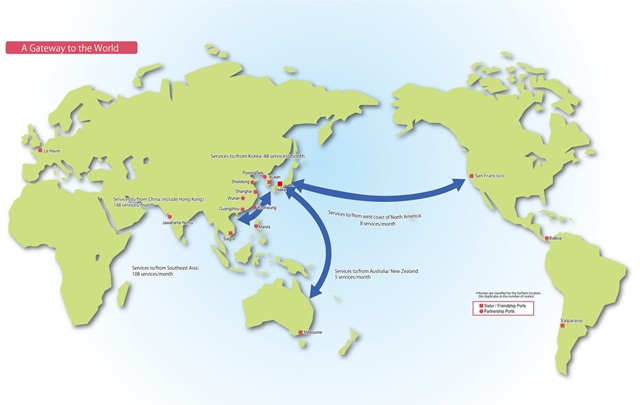 With a network of 301 regular container services per month, the Port of Osaka is connected with leading ports around the world including North America, Australia, Asia, and about 2.1 million containers are handled at the container terminals in Yumeshima and Sakishima.

In particular, an extensive container service network is established with ports in Asia including China and Southeast Asia.

Among them, Shanghai, which takes up 20% of the Port of Osaka's trades, shows a major presence, and there are 77 services per month between two ports.

The Port of Osaka, serving as the gateway in western Japan, delivers daily necessities and clothes and other products essential for people's lives and industries in hinterland.