Information
Port Facilities
International Ferry Terminal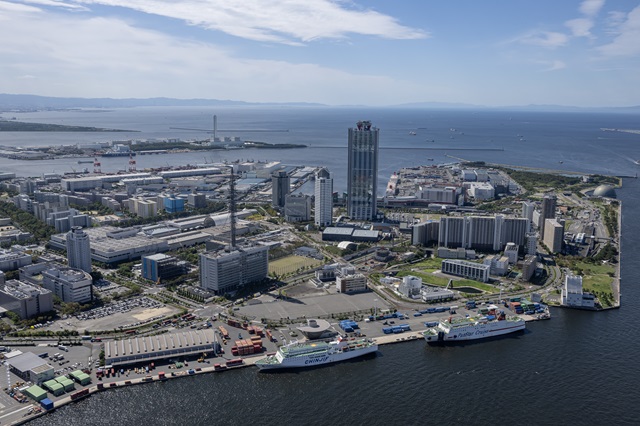 International Ferry Terminal is a center for regular ferry services with our sister/friendship ports, Shanghai and Busan, which has a weekly service to/from Shanghai, and three weekly services to/from Busan.
Also HDS*, a service enabling a swift hand-over of import cargo, and costing less than air transport despite same length for transit time, attract customers.
∗ HDS: Hot Delivery Service. Upon booking container cargo can be picked up swiftly on the day of the ferry's arrival.
International Ferry Terminal (Opened on May 1 1996)
Desig-nation
Length (m)
Depth (m)
Routes
Shipping Company/Shipping Agent
Vessel Name
Vessel Tonnage (in service)
Fre-quency
Start of Service
KF-1
450
10.0
Shanghai
Japan-China International Ferry Co., Ltd
Su Zhou Hao (Cargo transportation only)
14,410
1 per 2 week
1993.1.28
Xin Jian Zhen
14,543
1 per 2 weeks
1994.5.9
KF-2
Busan
Sanstar Line Co., Ltd.
Panstar Dream
21,535
3 per week
2002.4.24